Ready to pass on your business advice? Will you inspire the next generation of entrepreneurs? Perhaps you have thought about hiring an apprentice but are not sure if young people have the skills you need for your business.
"Get involved now if you have the chance!"
Thank you to the FSB for collaborating with us to provide a further useful skills 30:30 event
This FSB Skills 30:30 event will give you the chance the forge strong links with a local school, share your experience of running a business and meet potential young employees.
While students take part in workshops, business owners find out about hiring an apprentice and the Kent County Council Supported Employment Team. Then both groups meet together for facilitated speed-networking.
WHO SHOULD COME? Business owners, business managers, start up businesses, local employers, HR managers, recruitment company owners.
Read about previous Skills 30:30 events here. Hosted by The Leigh Academy and in partnership with: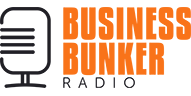 TESTIMONIALS
Pam Manwaring, Orchard Garage "I really enjoyed it. I know some of the students were nervous, but they conducted themselves so well. It was brilliant to hear their plans and ambitions and so good to hear so many with entrepreneurial spirit. Very impressed."
Darrel Linehan, The Marketing Link – "Being a Dad, a business owner and someone who has taken on apprentices, I found Skills 30:30 to be an amazing platform for businesses to break their perceptions of young people. Being involved doesn't mean you have to employ a student; however it will allow you to see how they could now or in the future be a valuable asset to your business. Get involved if you get the chance!"
Deborah Turner, You Image Consultancy – "I loved being part of this event. The Academy were really keen to work with employers and FSB to offer a real understanding to students about the world of work and employer expectations. The students were receptive and really engaging. It was fun and a very worthwhile event to be a part of."
For more information, please see: https://www.fsb.org.uk/regions/kent-medway/news/2017/12/05/skills-30-30—help-bridge-the-gap-between-schools-and-businesses
If you care about nurturing and developing talent and building a strong, sustainable business, this event is for you.